/Next
You've attended an iD Tech program, met new friends, boosted your tech skills, and gained a competitive edge for your future. The next steps are up to you: return to iD Tech for another week, learn online with Tech Rocket, pursue an internship, or major in a STEM field.
We know you're destined for BIG things.
Add Another Week
Camp Photos
Check out the action!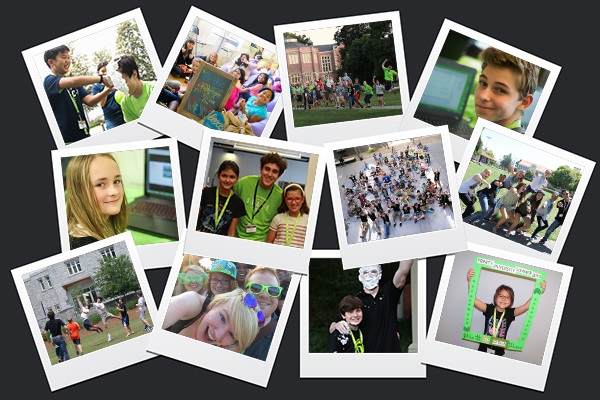 See All Photos
Product Specials
Here is your chance to save on the software and hardware used at camp.
Browse favorites from Adobe, Autodesk, Unity, Vex, and more.
View All Specials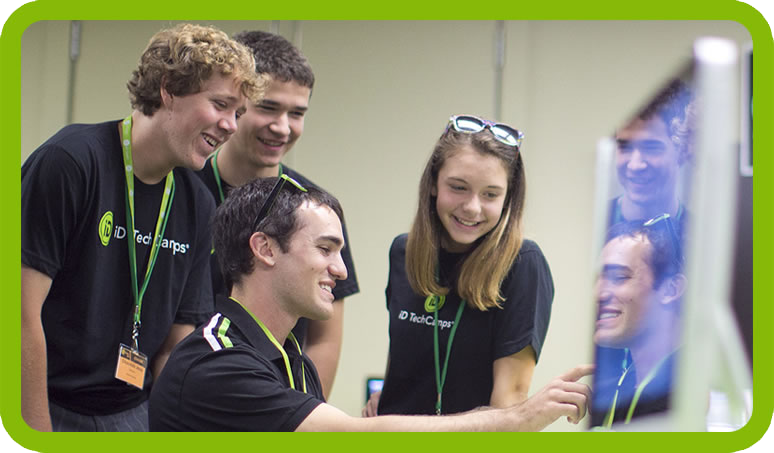 Come Back and Keep Learning
With more than 60 courses, students can learn about all of today's top tech topics.
Repeat the same course and dive deeper into the curriculum.
Take a different course for a comprehensive intro to an entire genre.
Add Another Week
Student Projects
Need help installing your project?
Take a look at the Project README for assistance.
Learn Online, Year-Round!
Build your Tech IQ year-round with our online learning destination! Fun, interactive courses in code, game design, and graphic design.
Launch Tech Rocket
iD Tech Wallpapers
Download your favorite iD Tech wallpaper to your device.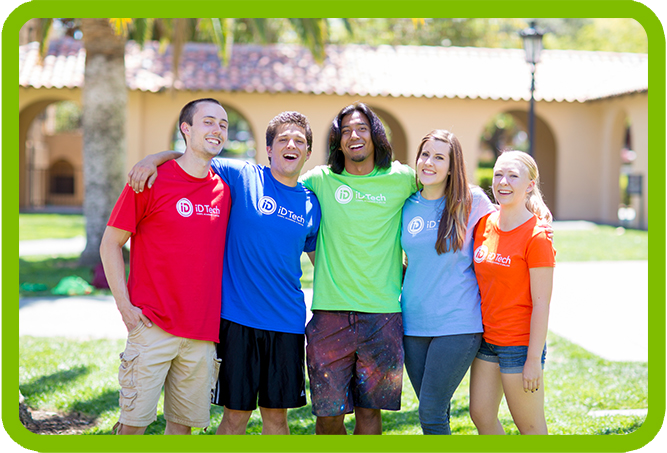 Get Inspired
Right now, you're coding apps that make a difference. Developing video games that connect friends. Building websites that stand up to bullies. Producing films that spark social movements.
You are an innovator. A problem-solver.
It starts with a course at iD Tech. Now, with the resources below, get inspired and learn more. Take your newly-acquired tech skills out into the world, and achieve greatness.
iD eBook Library
Want to start your own indie game studio, develop apps for a living, produce professional films, or become the next teenage tech entrepreneur? We'll show you how to get there with these free downloadable eBooks.
View iD Tech Library
Student Success Stories
iD Tech students like you are securing internships at top companies like Facebook and Adobe, working at major game studios like Electronic Arts and Ubisoft, producing award-winning films, and empowering their peers. Read their stories!
Read More Success Stories