Students in our summer camps across the country braved the heat and did BIG things, from making their own video games to programming apps, designing robots and editing digital photography.  Check out all of the fun our kids and teens had at computer camp this week!
Students get goofy during Tech-Reation time at our Texas summer camps.
Teens in our Stanford programming camps hang out during a tour of Google.
Students in our California summer camps beat the heat with some pool time between tech classes.
A UC Santa Barbara computer camp student sits back and relaxes.
Princeton teens hang out and enjoy the college campus.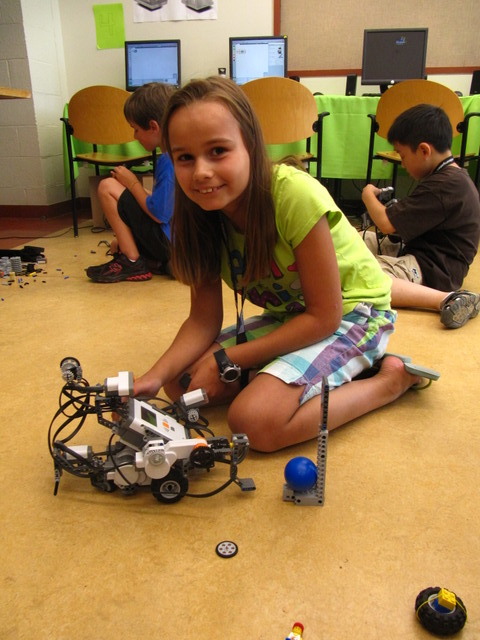 Girls engage in STEM and build robots in our computer camps held at MIT.
UCLA summer camp students practice camera technique – and balance – during their photography course.
The UCLA sculpture garden yields a cool shot for photography camp students.
A New York teen in the iD Visual Arts Academy does some sketching.
Students in the Google Android App Development class pose with a giant Android during an off-site tour.