Meet Ian
This iD Tech alum wrote a book, gave a TED Talk, graduated from MIT, then founded a life-saving nonprofit.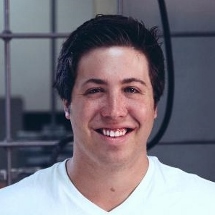 Ian—currently Director of Strategy for his nonprofit Immunity Project—dreams big and advises others to do the same.
"Follow your passion," he says. "If you do what you love, you'll be successful. Don't give up. When people slam doors in your face, open the door and walk right through it."
That inspiring mindset has served Ian well throughout his life, especially starting as a youngster exploring technology.
"I've always been interested in programming," Ian says, "but I was first seriously exposed to it at iD Tech Camps. From there I was motivated to learn more about C++, Java, and programming in general."
Ian attended iD Tech Camps held at Stanford and UCLA for seven consecutive years. Those sessions sparked not only a love of STEM for Ian, but also a desire to share his knowledge.
At 14 years old, he began inviting his friends over to teach them what he knew about programming. The next year, he published a programming book titled Programming Video Games for the Evil Genius. He tells the marvelous story of its inception in the Ted Talk he gave a few years later. And he didn't stop there.
He continued to expand his programming experience by building and publishing several apps on the Apple App Store, all while still in high school. One of his creations, Car Finder, was even featured in the New York Times and was the 22nd best-selling iPhone app the year of its release.
Ian then went to MIT, where he graduated in three years with a degree in Cognitive Science, a field at the intersection of Neuroscience, Psychology, and Computer Science.
"Programming is about more than just giving a computer commands," he explains of his choice of mixed studies. "It's about understanding a set of specific patterns results in certain outcomes. That thought applies, of course, to computer science, but also to biology and the psychological patterns that result in human behavior. There's a strong set of parallels: one involves bits, one involves cells."
After graduation, Ian started a product lab with Mark Pincus (former CEO of Zynga, creator of Words with Friends, Mafia Wars, and other big-name game titles) where he had the opportunity to manage a team of a dozen designers and engineers. Their product lab was acquired by Zynga, where Ian continued his prototyping for some time before leaving to explore the world of insurance tech, which involves building tools to increase transparency and reduce costs in the industry.
Ian has been featured in Forbes magazine, The Huffington Post, and Scientific American. He founded a nonprofit called Immunity Project, an organization that's using machine learning and big data to develop an HIV vaccine for free worldwide distribution.
"I began to develop an itch to dive into something that more directly affects humans," Ian says. "To me, Immunity Project was the best of both worlds: some computer science paired with taking on the devastating human ailment of HIV."
With such a variety of experiences and honors, Ian says they all revolve around a shared theme.
"The common denominator in all these activities is my love of programming and engineering, which took root at iD Tech Camps. That's also where I learned that if I'm going to tackle something, I may as well aim big."
Inspired by Ian's Story?